An initiative that has been in the works for the last two years will be fully implemented by this spring.  Washington University Medical Center and the Central West End Neighborhood Security Initiative (NSI) are teaming up to install 91 cameras throughout the Central West End.  Prior to WUMC's contribution, the cameras were expected to be installed over the next 5 years.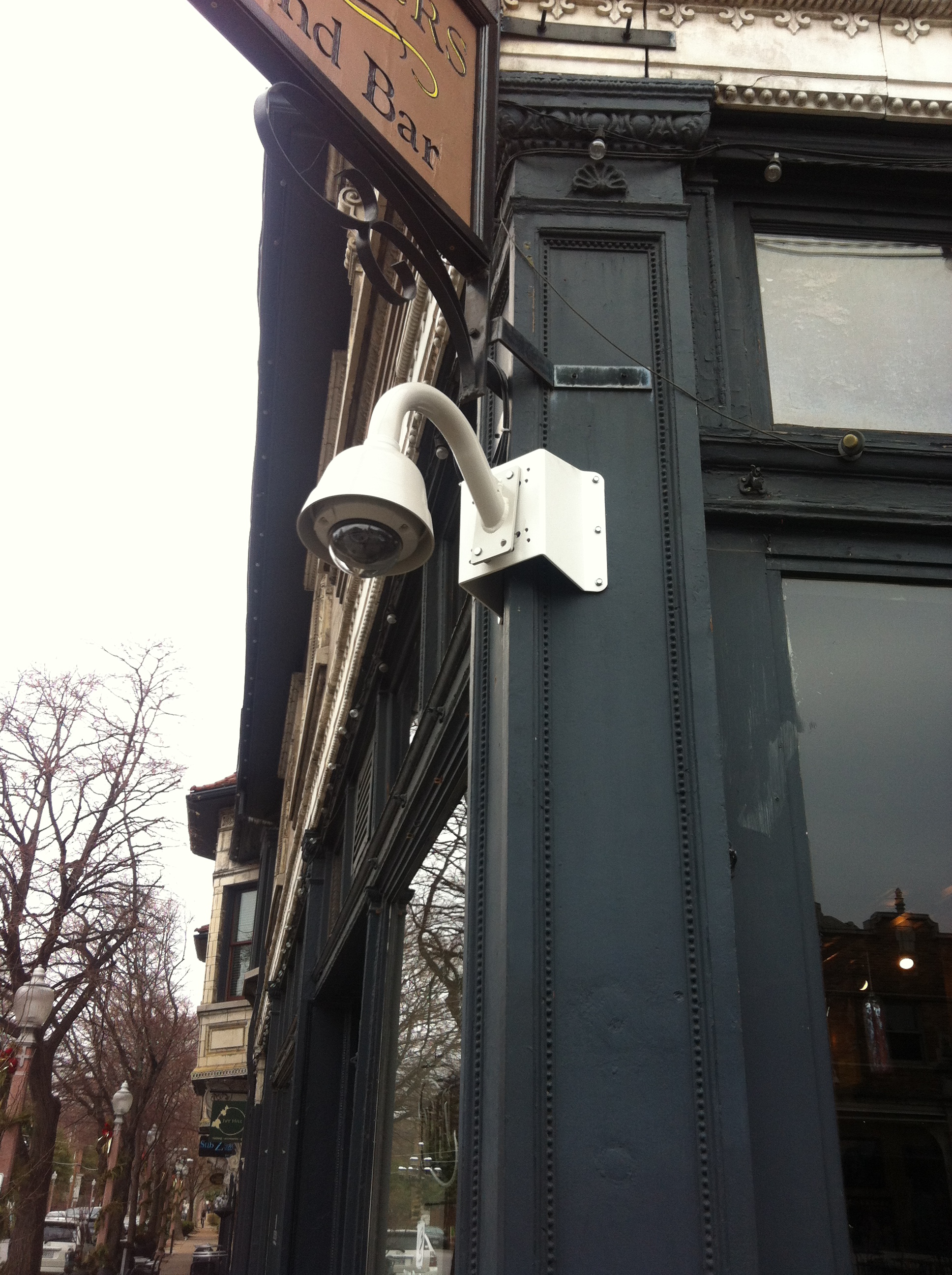 The high-definition, color, IP surveillance cameras will concentrate on the major streets, alleys, and sidewalks in the Central West End.  The new cameras will join the 200-plus privately owned security cameras that are already in place on businesses and residential buildings in the neighborhood.  The new camera network will be monitored around the clock and the video footage will be stored for a period of time.
The camera network is an added layer to the existing safety and security efforts in the Central West End, which includes $1 million annually of supplemental police patrols. The camera network along with the new court advocate position are expected to have long term positive effects on the safety and security of the area.
Although crime numbers are at an all time low with a 50% reduction since 2008 and a 66% reduction since 2003, Brooks Goedeker, WUMC Community Development Manager and NSI Board President, feels strongly that the new initiatives will continue the major reduction in crime.  "Even though we are experiencing an unprecedented low in crime, several high profile and unfortunate incidents have made us realize that we can never become complacent," stated Goedeker.