Grab your family and friends and head out to the Grove this Friday, December 7th! The Grove is throwing its first holiday party, Holly Daze, from 7-9 p.m. Stroll along Manchester between Sarah and Taylor to enjoy live outdoor music, seasonal food and drinks specials at participating venues, and of course, good company!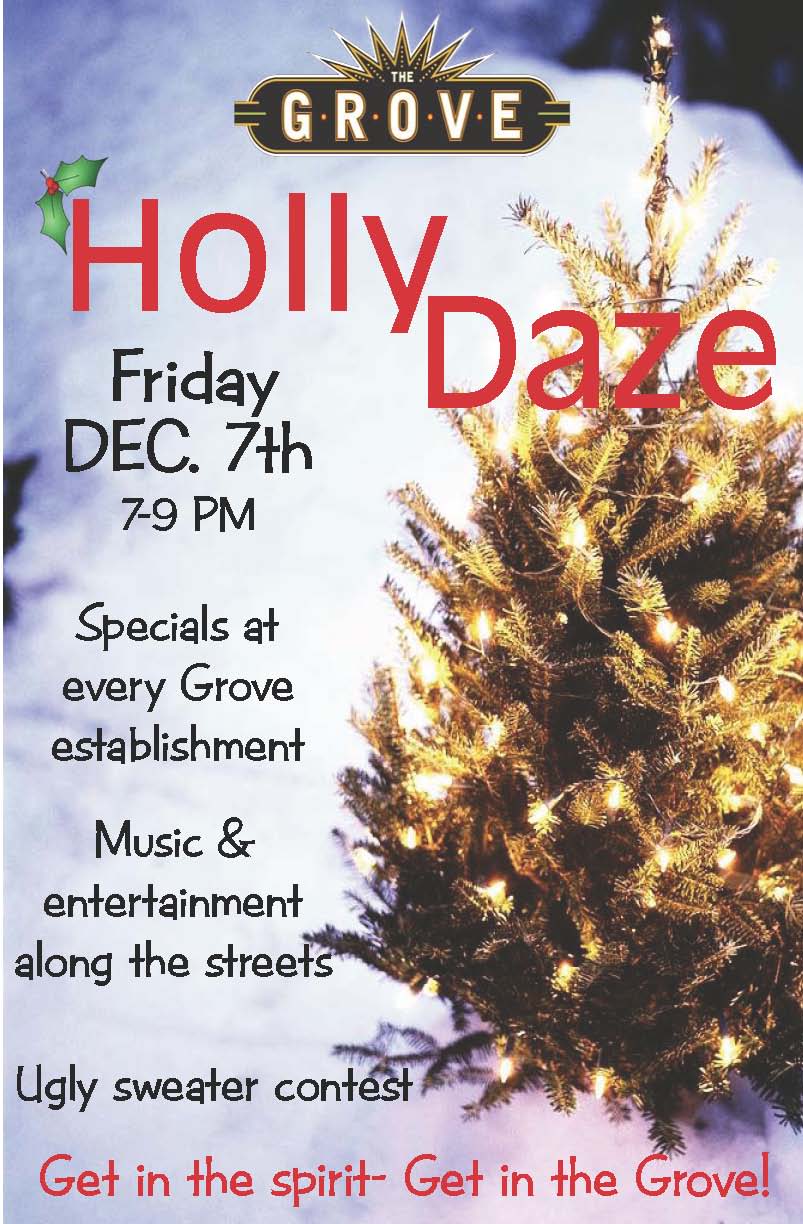 Jessie Mueller, Community Development Intern at WUMCRC, has played a significant role in the planning of Holly Daze. She says, "The first annual Holly Daze event gives local Grove businesses a chance to offer specials, enticing patrons to come down to the neighborhood and stroll the streets while listening to some live holiday tunes.  It should be a jolly good time for everyone!"
The Holly Daze lineup will include Mario Pascal Charles and Celia's Yuletide Express performing live, Stan Chisholm spinning holiday beats, and Mimi Le Yu as the Sugar Plum Fairy.
Local businesses are getting in the holiday spirit with specials for Holly Daze goers. Some of the specials being offered are:
Christmas Sprites for $3.50 at Rehab
10% off recycled skateboard jewelry at No Coast
20% off entire bill at Sameem's and Layla's
$2 domestics and wells at Joyia
$1 holiday shots and other drink specials at Premium Lounge
Lots of Holly Daze drink specials at O'Shay's
10% off hair products and services at The Nappy Kitchen Salon and Store
$3 Cider of Sin and a free comedy show with Wendy Ho at Just John
For more information, check out the event page. We hope to see you there!
Be sure to check out our Facebook or Twitter for more events and happenings in the Grove!