Whitney Matt, Washington University Medical Center Redevelopment Corporation's newest Communications Intern graduated from local Maryville University with a Bachelors degree in Strategic Communication in 2011. Whitney grew up in Imperial, Missouri and has lived there all of her life.
Whitney joins WUMCRC with almost two years of marketing and communications experience, that includes positions with FOCUS St. Louis and the St. Louis Cardinals. She was also a writer for Maryville University's online newspaper, Pawprint. Her future plans include, going to graduate school and obtaining her MBA.
In her new role with WUMCRC, Whitney collaborates with our office members on all things communications. From working on the website, to social media and marketing materials, Whitney's organizational skill set, easy going personality and drive; make her a great asset to the WUMCRC team.
When she's not on WUMCRC's twitter or facebook accounts, she enjoys playing softball, indoor soccer, reading, running, and watching St. Louis Cardinals baseball.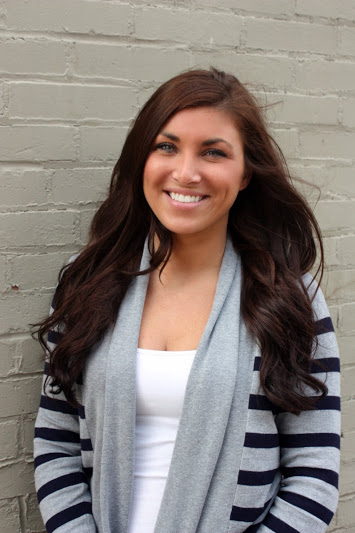 ONE MINUTE WITH WHITNEY:
WUMCRC: "What do you think is the single most influential thing that brought you to work at WUMCRC?"
WHITNEY: "Washington University is a well respected and locally established institution, who is making a major investment in the surrounding neighborhoods".
WUMCRC: "What do you enjoy most about living in St. Louis?"
WHITNEY: "Cardinals baseball, St. Louis food trucks, the downtown atmosphere and energy, and the combination of old and new throughout the city."
WUMCRC: "What would you do with 1 million ping pong balls?"
WHITNEY: " I would probably make a giant ball pit."