Will McWay, Washington University Medical Center Redevelopment Corporation's newest Community Development intern, is currently working on completing his Master's in Geographic Information Science at Saint Louis University. Will plans on completing his degree in the Spring of 2017.
As the Community Development intern, Joel's responsibility is mostly GIS mapping for WUMCRC and community development research. Joel also assists with numerous other duties, including the mid-year and annual reports for WUMCRC and special events.
When Will isn't working to better the community, he enjoys playing soccer and researching urban development information.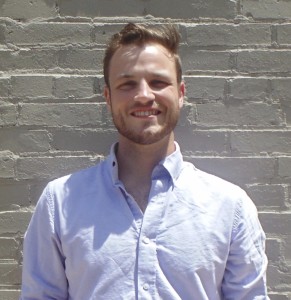 ONE MINUTE WITH WILL:
WUMCRC: "Why are you excited to be working in Forest Park Southeast?"
WILL: "The neighborhood, as well as those around it, is changing and growing quickly. It's exciting to work in the neighborhood and experience the growth from within it."
WUMRC: "What do you enjoy most about living in St. Louis?"
WILL: "The history in the buildings throughout the city. It's incredible to imagine the city at the time when places like the Chase or the Old Post Office were being built. The buildings of this town have a life of their own."
WUMCRC: "If you could have one superpower, what would it be and why?"
WILL: "The ability to control time. Make it faster so that I can see the future sooner, or stop it entirely so that a moment can last as long as I'd like."