From March 1, 2011 to April 30, 2011, Shalom House in Forest Park Southeast (FPSE) conducted their annual Feinstein Challenge appeal to restock their food and personal items pantry. The Feinstein Foundation matched dollar for dollar donated items to Shalom House up to $1 million dollars.
The Washington University Medical Center Redevelopment Corporation (WUMCRC) staff decided to participate and challenged our neighborhood partner, Park Central Development Corporation, to do the same. In the spirit of good fun, the winning agency would throw the other agency a pizza party.
We are happy to report that WUMCRC has prevailed by donating over 20 boxes of food and $500 in cash to Shalom House to help meet their goal. Representatives from Shalom House said that it was the largest single donation that they have ever received.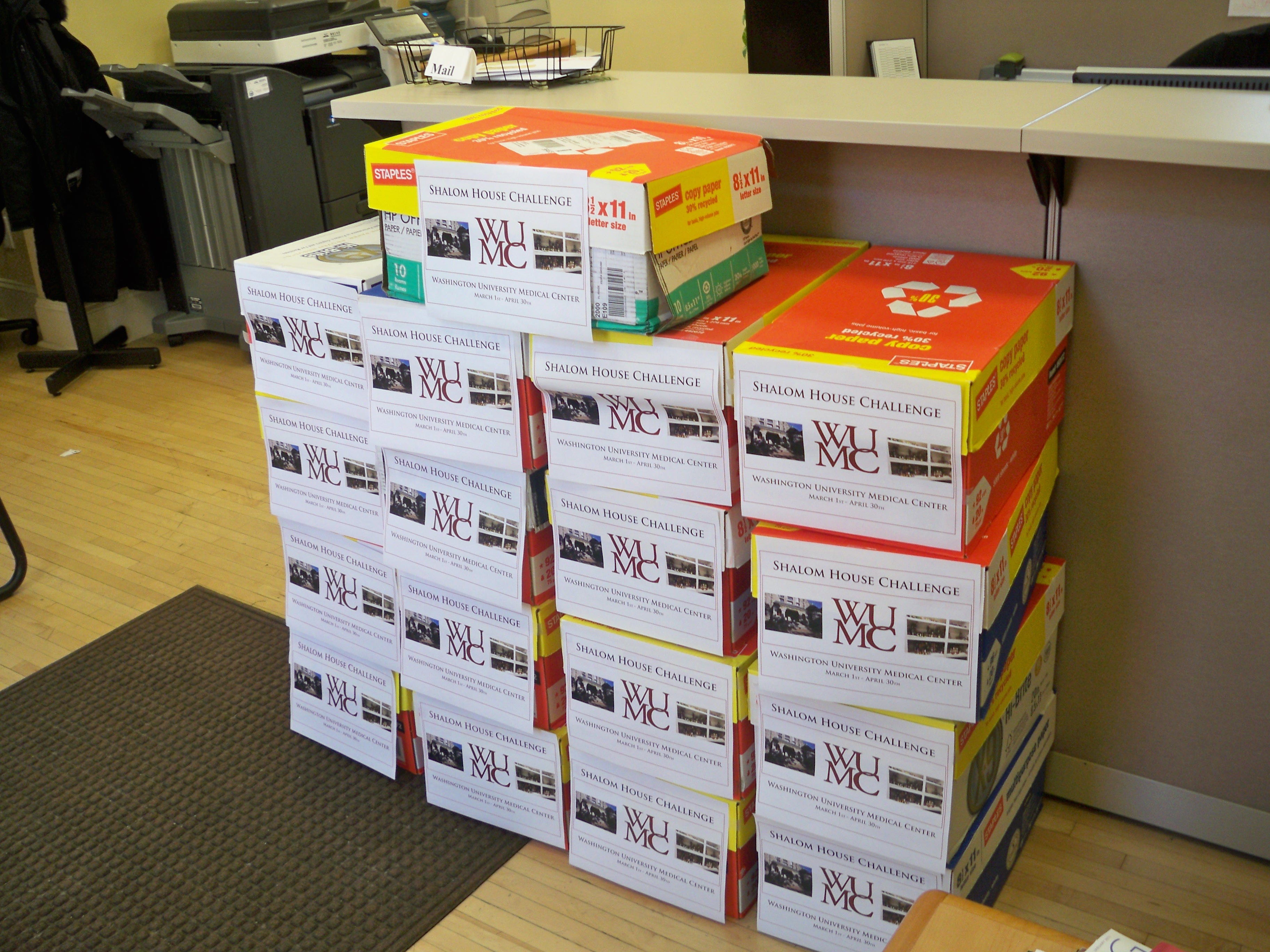 Our neighborhood partners, Park Central Development Corporation, held a dinning night out in the neighborhood to benefit Shalom House. In the end WUMCRC was still victorious and is looking forward to that pizza party! Both staffs should be commended on their efforts to help support a critical organization in FPSE and the vital services that they provide.
Shalom House is a 24-hour emergency shelter and transitional housing program for women with mental illness and/or chemical dependency and is certified by the Department of Mental Health. Residents receive holistic care through a multi-disciplined treatment team, including a social worker, substance abuse counselor, occupational therapist, housing and aftercare coordinator, psychiatric nurse, and chaplain.
Over the past eight years 97% of the clients who graduated from the transitional housing program still live in permanent housing. Shalom House has been an important part of the Forest Park Southeast neighborhood for several decades, providing a beacon of hope to women in need. They were a part of the original organizing efforts of Forest Park Southeast Housing Corporation.