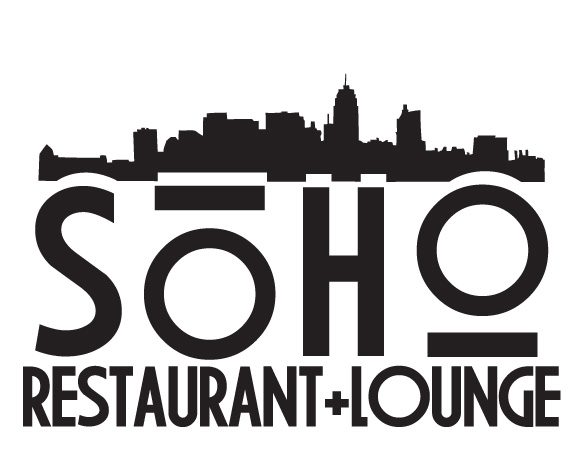 SoHo Restaurant + Lounge will soon be heading to the neighborhood.  WUMCRC communications intern, Tara Bolen, had the opportunity to chat with the owner, Brandon Storman, about the exciting new restaurant moving into the "wedge" building off Manchester Road located in the Grove entertainment/business district.  The interview below is part one of a two part interview.  Stay tuned for part two where Brandon will give us a tour of his new restaurant along with more information about the cuisine, and his hopes for the Forest Park Southeast neighborhood where the Grove resides.
Tara Bolen:  Tell me a little about yourself and your background.

Brandon Storman: My background is in sales, however, I was a partner in a promotional group called "The Foundation" some years back.  We threw parties and corporate events in the St Louis area which in turn gave me the chance to meet many movers and shakers in the restaurant and entertainment circle.  I took that experience along with ideas I have seen in other cities such as Chicago, New York, and Atlanta to create SoHo. It has been in the planning stage for the last three years.   I have surrounded myself with a team of vast experience to help bring my dream to reality.
T:  What type of cuisine will you serve at SoHo?
B: The food will be modern renditions of southern cuisine.  We have taken "grandmas Sunday dinner menu" and added a new twist.  So customers will enjoy a menu that caters to all food desires in an urban casual dining experience. Our core principle will be service hence the name SOuthern HOspitality. But we have combined dining with a lounge experience based on design elements from Chicago and New York. I like to say big city feel with southern comforts.
T: Why did you choose to have your restaurant in the Grove instead of other areas of St. Louis.
B: I have been working with Pete Rothschild (owner of Red Brick Management) and his team for the last two years to come up with the right location for such a new concept in St. Louis.  Pete and his team believed in my concept from day one and one day Jeff (associate at Red Brick) said I think we have the right space for you.  After one look at the building and neighborhood I told Pete this is the perfect fit for what I have envisioned. When you look at such staples as Sweetie Pies, Sanctuaria Wild tapas, Atomic Cowboy, and Premium Lounge who have all had superb success in the Grove also helped my decision. I feel the Grove will be the area for future restaurants, clubs, and lounges in St. Louis. So I'm grateful to move in now and in the historic wedge building.