The Employee Assisted Housing Program (EAHP) is available for eligible  Washington University and BJC employees.  This program offers up to $8,500 on a five year forgivable loan good for closing costs, points, or down payment.
Washington University Medical Center Redevelopment Corporation (WUMCRC) Communications intern, Tara Bolen, sat down to chat with a recent EAHP participant, Garrett,  and owner of a beautiful recent rehabbed home in Forest Park Southeast.
Tara: How long have you lived in this neighborhood?
Garrett: It depends on how big you define the neighborhood.  I've lived in the Tower Grove area for about two years and before Tower Grove I lived in the Soulard area.  My exposure to this specific area is kind of twofold.  My wife and I got to know a little bar down the street called Sanctuaria.  We came across some houses in the area, and first looked at a home on Arco Avenue.  I am aware that the Medical Center has been investing in this area for years, so that made us feel at ease to buy here knowing that its future is being looked after and funded.
T: Why did you choose Forest Park Southeast?
G: The availability of this program through BJC was something that was important to us.  Since we were trying to coordinate buying our first home with also planning a wedding, any additional help with the down payment was especially important to me.  I've gotten used to being in a neighborhood where there was availability to walk to areas like a park or café, and I wasn't ready to move to an area that was less pedestrian.  We also saw the two redeveloped homes on Arco and that had the biggest impact on whether or not to buy in this area.
T: Was the BJC Employer Assistance Housing Program an incentive for you in moving here?
G: If it wasn't available, I can't say we wouldn't have looked here. From an affordability standpoint it had an impact on our monthly payment. On the perspective on the equity buildup on a 5 to 10 year scale that we are looking at staying here it has a pretty big impact to already start out with equity in the house.
T: Did any of your coworkers live in Forest Park Southeast? If so, did they influence your decision to move into the neighborhood?
G: I started asking coworkers at BJC about their perception of the area.  The group I work with said it's an area that a lot of students and residents looked or moved into.  Even though I didn't know anybody that moved here before I moved in, the fact it was something that was being developed that way was appealing to us.
T: How was your experience purchasing a home through the EAHP program?
G: There were no downfalls to the program itself.  The communications I had with Travis Phelps (EAHP Program Coordinator) was straightforward and easy to maneuver.  The only real hiccup on the situation was I had to get private mortgage insurance because it's our first home and they require 20% down payment to avoid it.  We had an issue where the insurance company wouldn't allow the grant to go forward with the secondary lien, so we had to file for a specific exemption to that policy which turned out to be an internal policy of the insurance company.  So in terms of our direct dealings, I think it went extremely well and there wasn't anything unexpected just from knowing what it takes to put the information together for the secondary lien.
T: Whats the best thing about living in this area that you have found so far?
G: It's the close vicinity and easy access to Forest Park. Whoever decided to put that bridge across the highway is a genius because it's one of the best advantages to living here.  I play a lot of softball in Forest Park  and the bridge makes it very easy to access the park from here.  From a larger perspective, being so close to Central West End and now the developing area around the Grove was something we took into account because those are places we spend a lot of times with friends .
T: What would you like to see improved in the neighborhood?
G: I think that there could be more foot traffic.  I'm' sure that will improve once people get more comfortable with the area.
T: If you could dream, what would you like to see added to the neighborhood?
G: I would like to see a very accessible, clean and safe grocery store in Forest Park Southeast.  If the development on Chouteau would go forward that would be great.  Whether it is apartment buildings, or ground level shopping, we've heard a lot about that possibility.
Below images are of Garrett's newly remodeled home by Grove Properties.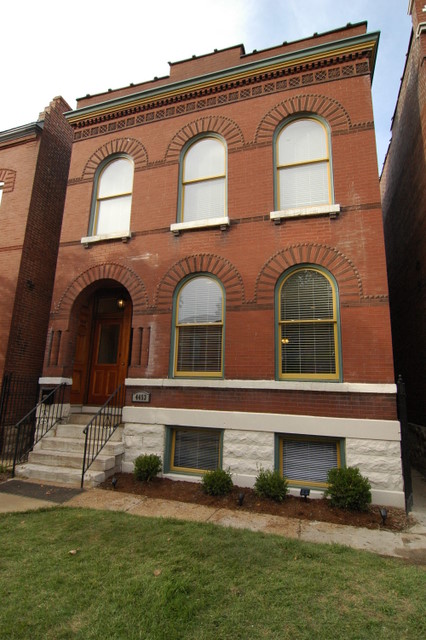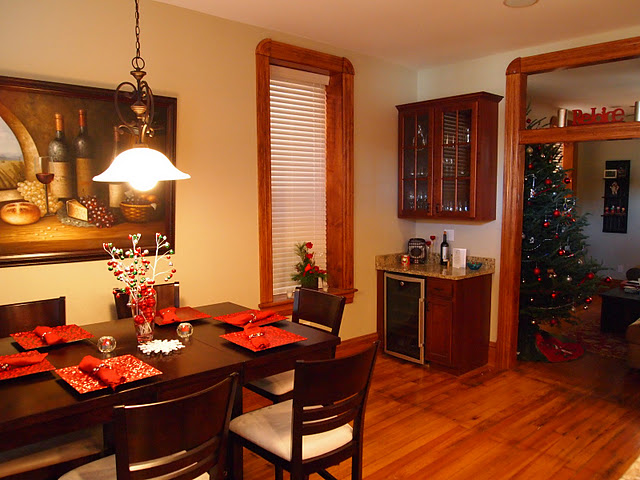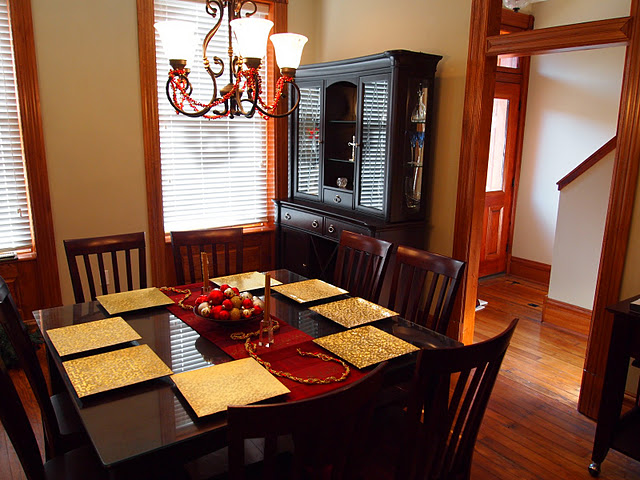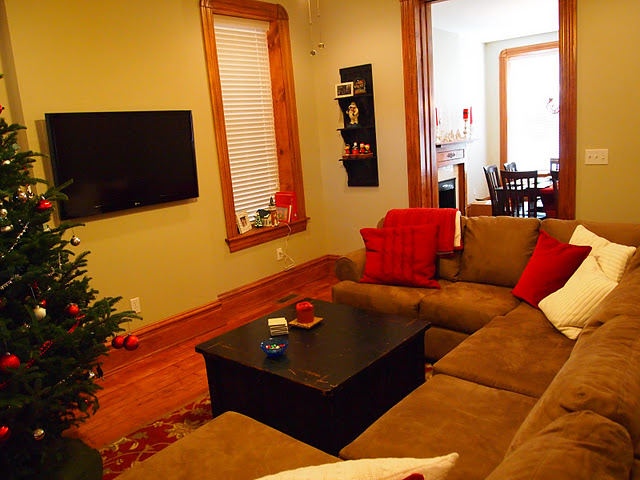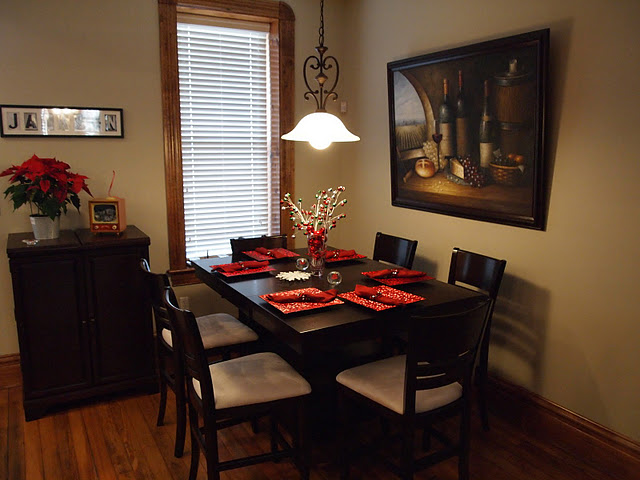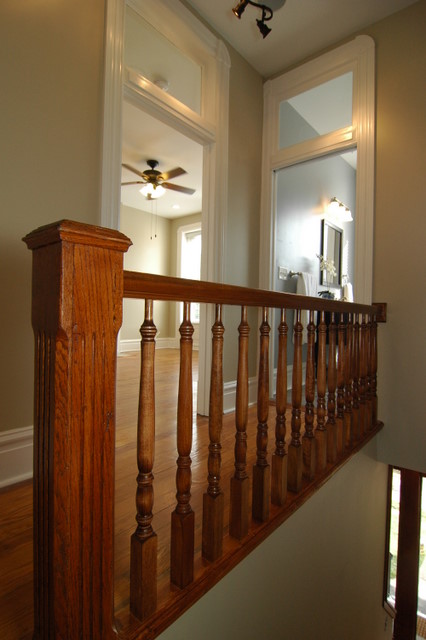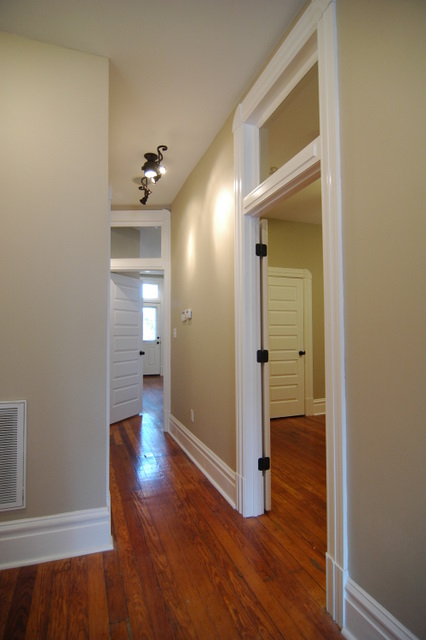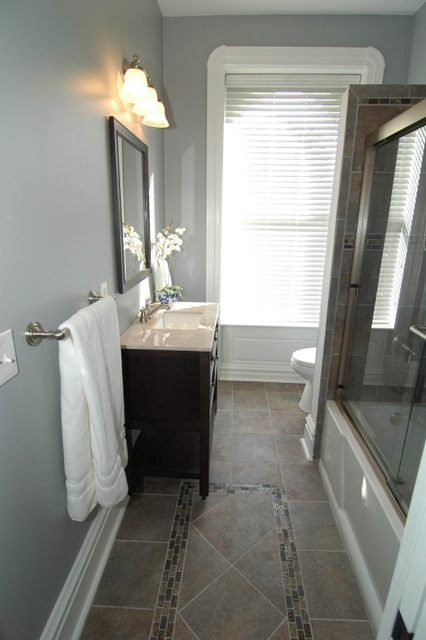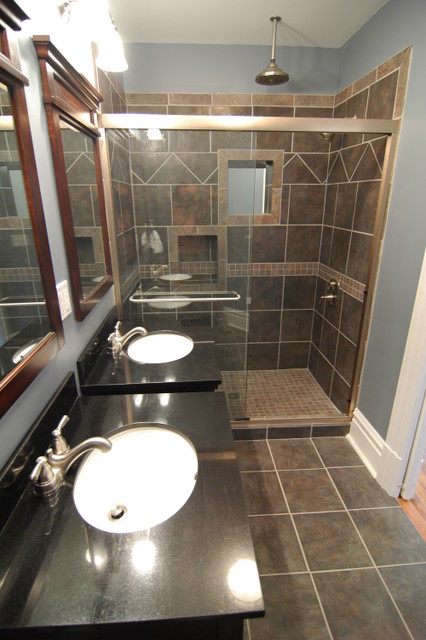 Download a pdf of the below map for potential opportunities for new infill construction in Forest park Southeast.