WUMCRC's Community Development Manager, Brooks Goedeker and intern, Matt Green have been working with the City of St. Louis and Missouri Department of Transportation (MoDOT) to take the traffic signal boxes within Forest Park Southeast and turn them into something a little more attractive.  Both Goedeker and Green will be presenting the concept and designs to the Forest Park Southeast public infrastructure committee for approval.
There are a total of 5 traffic signal boxes along Manchester Avenue in the Grove and several more along Vandeventer Avenue.  The City of St. Louis has already given approval for the first design which will be at Tower Grove and Vandeventer.  "Similarly to what we did with the fire hydrants, we want the traffic signal boxes to be something fun that passerby's and visitors can enjoy and once again realize the energy that is taking place in Forest Park Southeast and the Grove", stated Goedeker.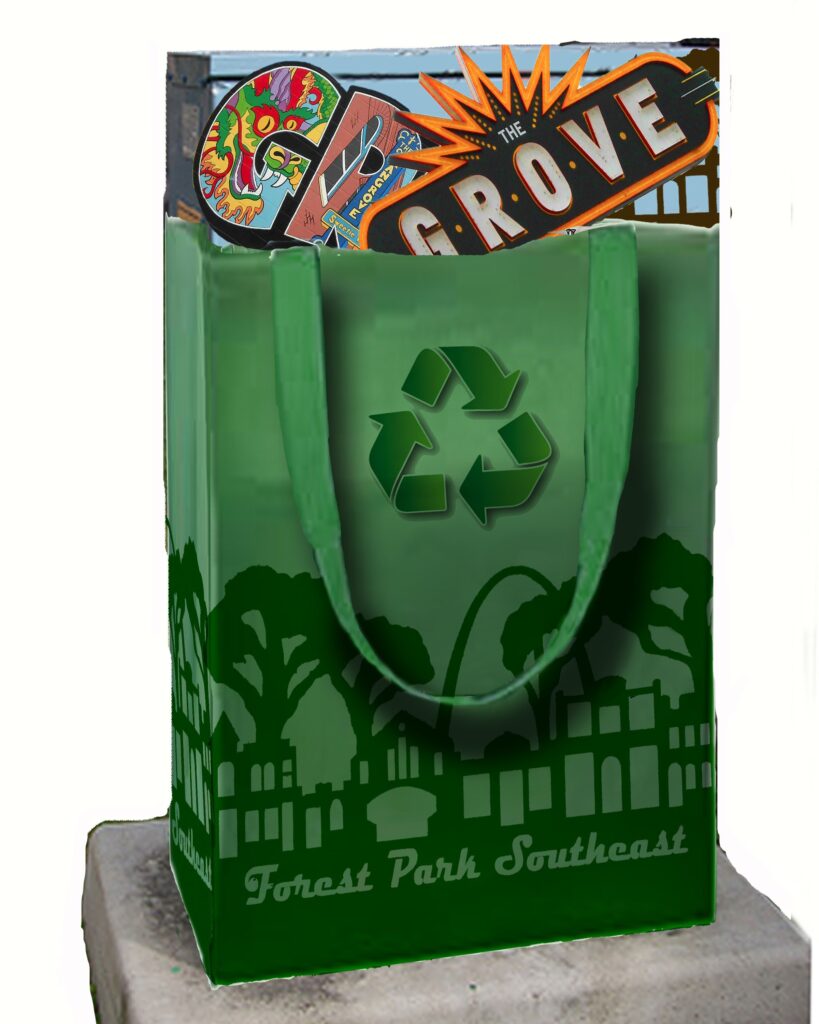 First design planned for the traffic signal box at Tower Grove and Vandeventer.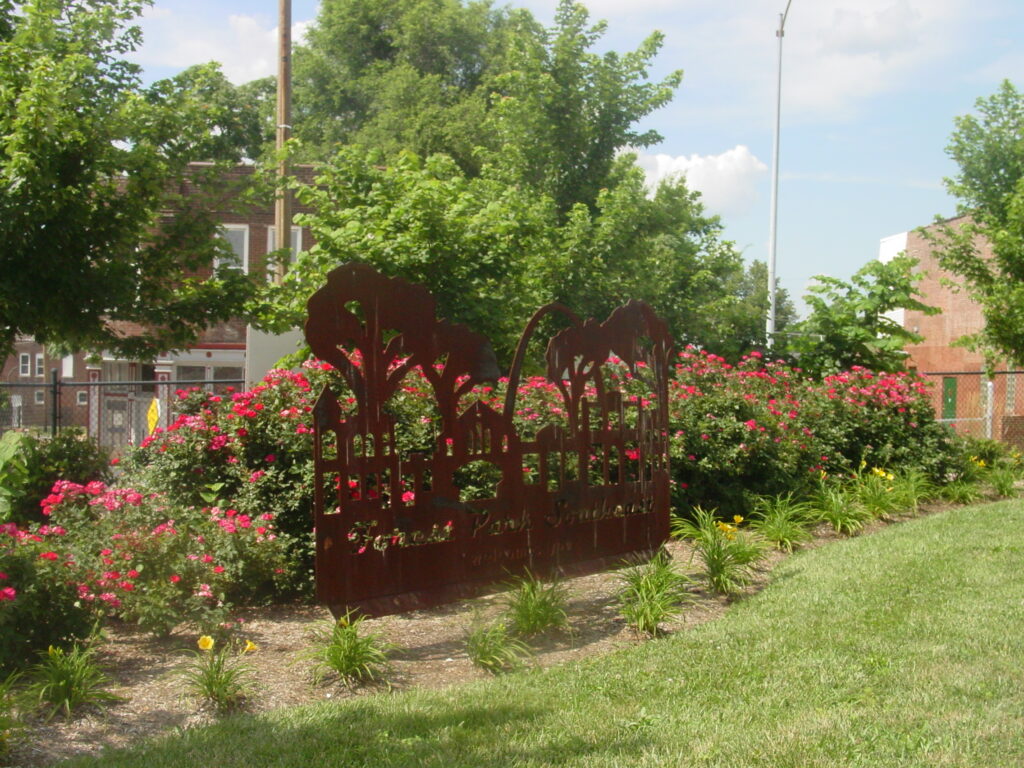 Entry marker and garden area next to traffic signal box (WUMCRC implemented and maintains this area).