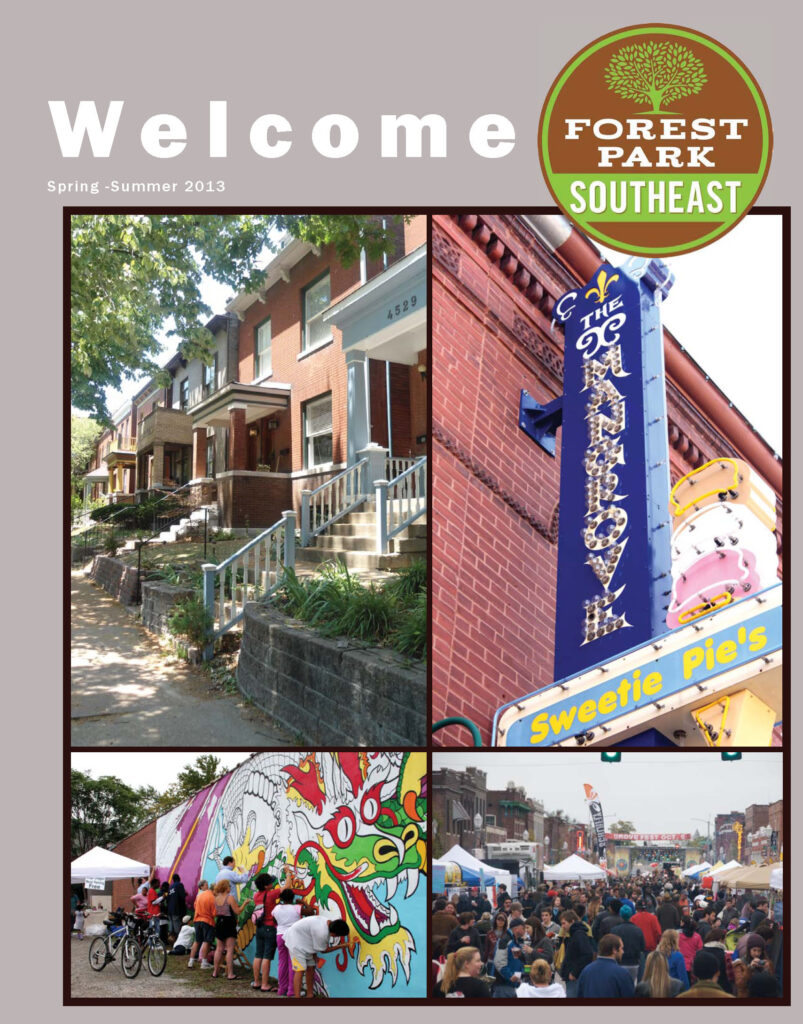 Over the past few years, Forest Park Southeast has become a burgeoning destination for residents looking for attractive, affordable housing and visitors looking to experience some of the best entertainment and dining in the City of St. Louis. To compliment the new-found popularity of the housing and Grove entertainment district is the ever-increasing number of public art displays, annual festivals and events.
Needless to say, there is plenty of activity taking place in Forest Park Southeast and a wide variety of ways for residents and visitors to get involved. To help inform and direct residents towards all the exciting events and venues in the neighborhood, WUMCRC, Park Central Development and FPSE Block Captains collaborated to create the Forest Park Southeast Welcome Packet!
The packet will provide people with the most up-to-date information on local businesses, restaurants and bars, as well as a list of neighborhood parks, organizations and schools. Also, the packet comes with a list of committees and meetings that take place regularly in FPSE, along with a map showing ways to get around using bike lanes and public transportation!
Next time you are in the neighborhood, keep your eyes open for the Forest Park Southeast Welcome Packet, or you can download a digital copy here!