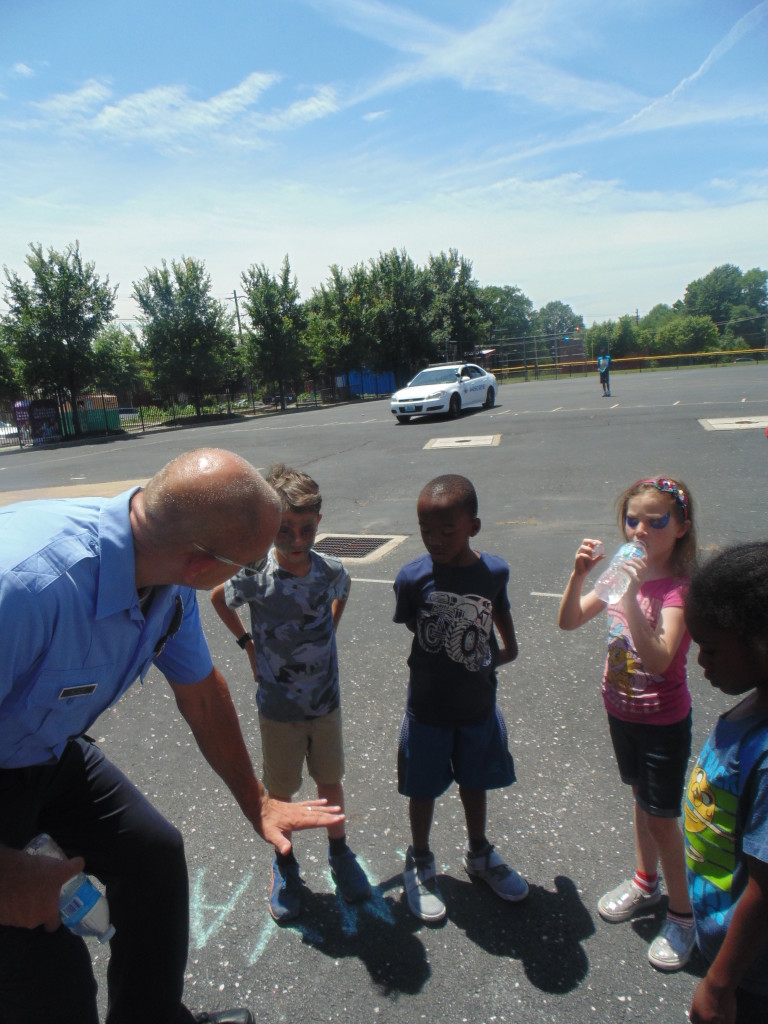 On June 24, 2016 WUMC collaborated with the Adam's Park unit of the Boys and Girls Club of Greater St. Louis to host the first " Kids N Cops" day. The goal of the program was to build positive relationships with our youth, the community, and safety personnel. As many as 130 children were present at the event, which took place at the Adam's Park unit. There, elementary, middle, and high school aged youth had the opportunity to interact with St. Louis City police officers and St. Louis City fire fighters.
Four police officers were present at the event, including Officer Ed Slade; the neighborhood liason officer, a canine unit and its handler, and an officer from The City's finest (TCF), as well as four figher fighters. Officer Slade answered questions and talked with the youth. A police vehicle was on the premises that the children were allowed to sit in as they operated the siren and speaker. The children viewed the police dog as the handler answered questions and explained the role of the police dogs and their important function in helping human police officers solve crime.
A fire truck was also provided where the children sat in the fire truck and talked with the fire fighters as they learned how to operate the water hose on the truck. An ice cream truck and face painter were also present.
For many of the children, this was their first time siting in both a fire truck and police car and seeing a canine unit up close. The event created a positive space for both the safety personnel and the children to activity engage with one another.
Kids N Cops Day is part of the Community Outreach branch of WUMC's Safe Block program. Safe Block consists of year long safety and security related programming with the goal of helping to create safer streets and communities in the Forest Park Southeast neighborhood.