Today, in Flashback February, we take a look at how 4189-95 Manchester has been transformed since February 2014 from a largely vacant warehouse into a multi-faceted mixed use hub of activity in the Grove with The Ready Room performance venue, the Music Record Shop, Demo, and Steamcraft Vapors. Here's one look at the changes over the past two years.
Before
After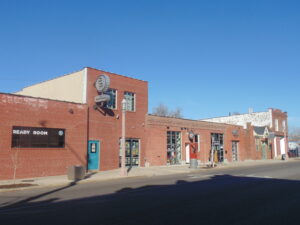 Here's a closer look at each one of the exciting new commercial neighbors that have made The Grove their home since 2014.
The Ready Room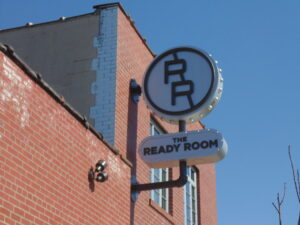 The Ready Room opened April 2014 as a 750 person venue for national touring artists as well as local events and private rentals. They've hosted over 100 events a year since opening, having chosen The Grove to be among the high concentration of 3am bars and the nightlife scene as only The Grove can do it in St. Louis, but certainly have become unto themselves a true center of entertainment and excitement in St. Louis.
The Music Record Shop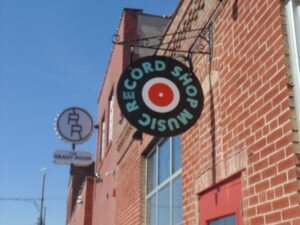 The Music Record Shop at 4191 Manchester sells records of all musical genres, with over 15,000 records in stock. They pride themselves on selling only hi-quality records, also providing a space for fans to meet with local and national touring artists performing at The Ready Room and Demo.
Demo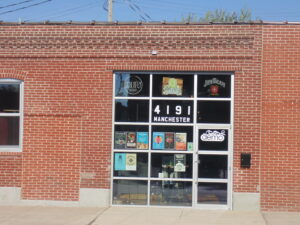 Demo serves as 250-person intimate performance venue, bar, and event space, hosting an event nearly every night of the week. They feature artists of all varieties including hip hop, EDM, Rock, Folk, and Country. They've found the Grove to be a very welcoming environment with great neighbors and support for the arts.
Steam Craft Vapors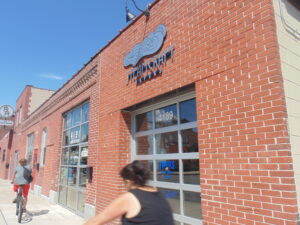 Steam Craft Vapors specializes in providing authentic and reputable products to the Electronic cigarette community, selling only high quality products direct from the manufacturer to help people quit smoking in a safe way. They moved to the Grove because they saw how quickly the Grove business district was investing in itself and adding new small businesses all the time. It was appealing to be a part of a historic district and a part of a community that embraces the alternative