Today, the Forest Park South Business Association debuted its new format.  Moving forward the association will hold a quarterly meet-and-greet luncheon that will  include a relevant guest speaker.   The speakers will range from government officials to business experts who will discuss current issues involving community and business enhancements.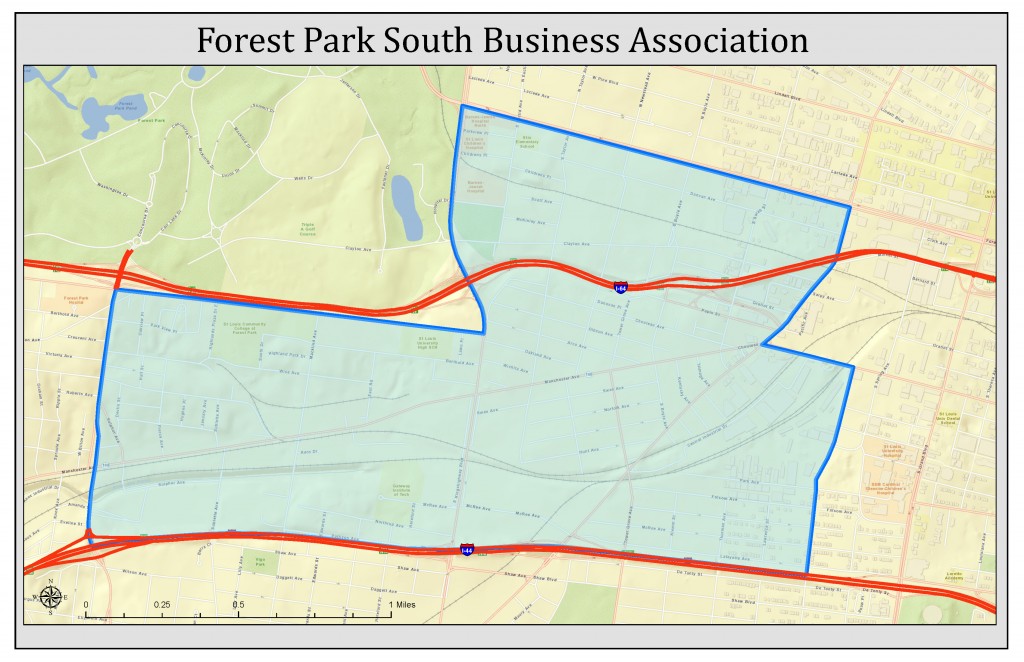 Included in the $150.00 annual membership fee are two invitations to each quarterly luncheon.  The luncheon provides a sit-down meal and a chance to network and learn about community issues and valuable business tools.  Today's meet-and-greet luncheon was held at City Garden Montessori and the guest speaker was President of the Board of Alderman, Lewis Reed.
Brooks Goedeker, Community Development Manager and Treasurer of the Business Association stated, "This new format gives the association a focus and a platform for area businesses to have their voice heard.  The group brings together businesses in the Forest Park South footprint, so that they may share common interests and help make the area a better place to not only do business, but also to live and visit."
The boundaries of the Forest Park South Business Association are Hampton Avenue on the west, 39th Street on the east, Forest Park Avenue on the north, and Interstate 44 on the south.  For more information, please visit the Forest Park South Business Association website, call Brooks Goedeker at (314) 747-2332,  or email info@forestparksouthba.com.