The Grand Bridge is closing Monday, March 14, 2011 before the morning rush hour at 5am. The route closure will affect 30,000 drivers for roughly 14 months as a new bridge is constructed. On the official press release St. Louis Mayor Slay's stated,
"The signed detour for the Grand Bridge closure will be on Compton Avenue which may be accessed by Chouteau Avenue on the south and by Forest Park Avenue (Market Street) on the north. Motorists are encouraged to seek alternate routes, such as Vandeventer Avenue to the west or Jefferson Avenue to the east. The Grand Boulevard on-ramps and off-ramps from I-64 will remain open during construction."
So we ask…why not take a detour through the Grove? On your way home, you could stop by one of the many popular Grove establishments for happy hour with your friends or visit some unique establishments for some boutique shopping. Ready or not, the bridge is coming down, so wise up and follow those detour signs along Vandeventer and Chouteau straight into the Grove. Are you IN?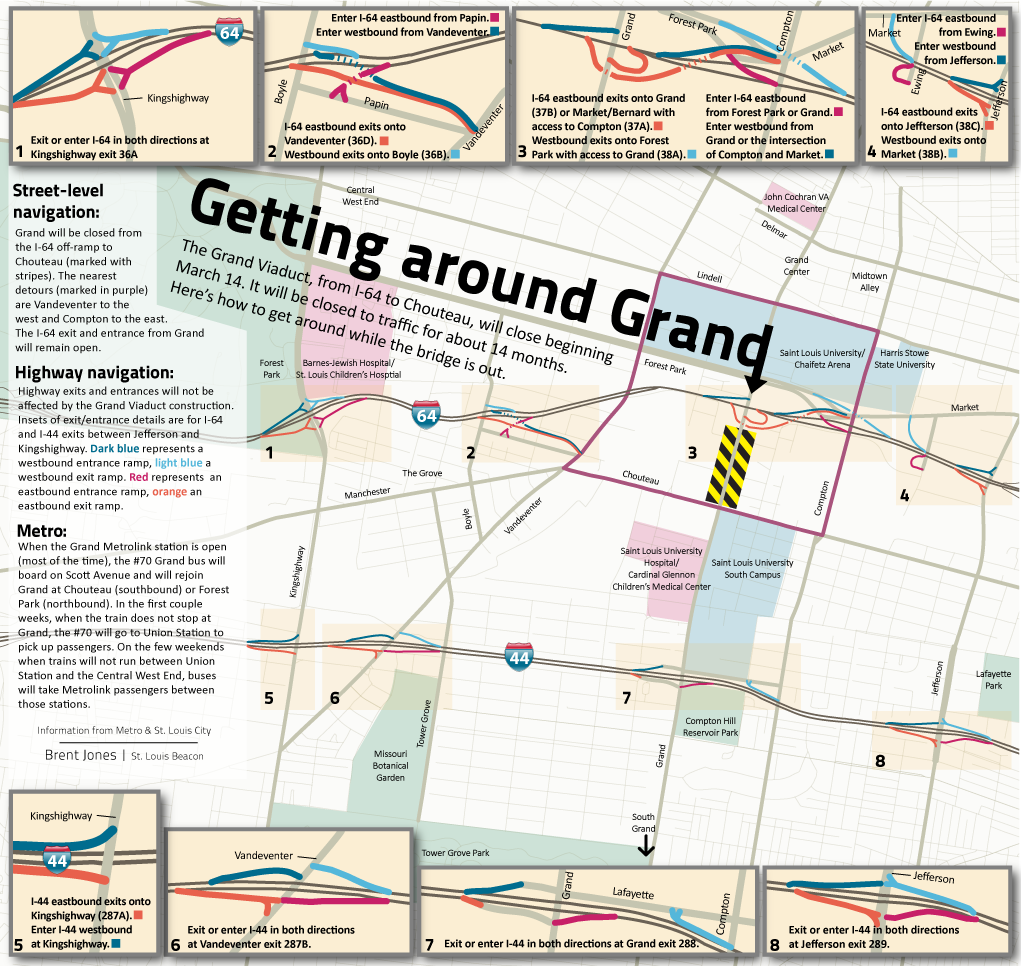 Image courtesy of St. Louis Beacon