Joel Glasscock, a Washington University Medical Center Redevelopment Corporation community development intern, is currently working on his master's degree in Public Policy Administration at University of Missouri Saint Louis. He is on his way to complete his master's degree in the fall of 2017. After attending high school at Vianney High School in Kirkwood, MO, Joel completed his undergraduate degree in Community and Regional Planning at Iowa State University.
As the Community Development intern, Joel's responsibility is mostly GIS mapping for WUMCRC and community development research. Joel also assists with numerous other duties, including the mid-year and annual reports for WUMCRC and special events.
When he is not working to better the community, Joel enjoys playing sports including corkball, a version of pickup baseball that originated in south St. Louis, and volleyball. He plays in the Gateway Corkball club.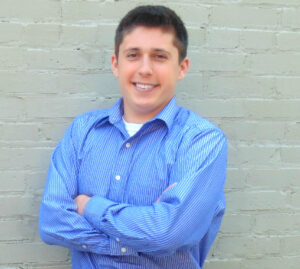 ONE MINUTE WITH JOEL
WUMCRC: "What are some advantages to working in FPSE?"
JOEL: "Having a central location in the St. Louis region. Quick access to resources and amenities, as well as the opportunity to work in such a diverse community."
WUMCRC: "What do you enjoy most about living in St. Louis?'
JOEL: "I really enjoy spending time downtown, whether it be at a Cardinal's game or a Blue's game. I also enjoy Forest Park and the Loop, those are atmospheres you cannot find anywhere else."
WUMCRC: If you could have any super power, what would it be and why?"
JOEL: "The ability to fly, so I could stop putting miles on my car."